Monthly Archives:
May 2020
Ebbw Vale RFC Chairman Jon Jones is delighted to confirm that Gareth Howells and Red Dragon Sports Management will continue to work with Ebbw Vale RFC after initial success last season. Gareth will provide additional services in the management and development of Social Media content across all official club channels. This role will enhance the work of Gareth and Red Dragon Sports Management in the key areas of Sponsorship and Marketing.
Jon said, "With working together last season being successful, we as a club were keen to build on the relationship with Gareth and Red Dragon Sports Management and look forward to continued success in the coming seasons."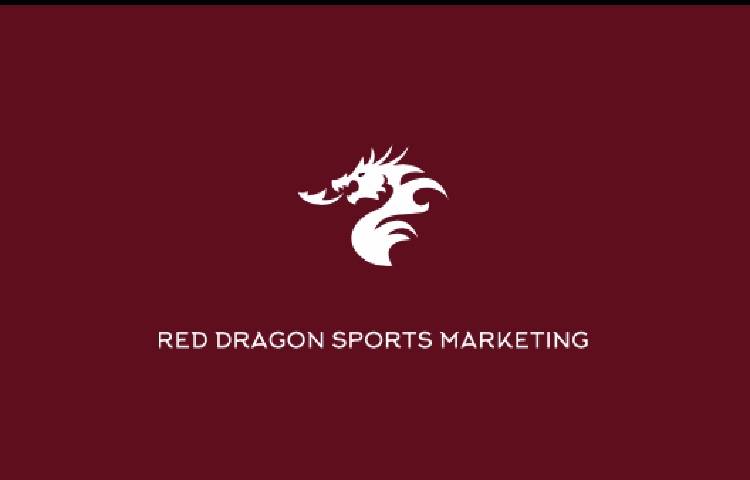 Gareth Howells director of Red Dragon Sports Marketing commented, "I am delighted and honoured to be working in partnership with Ebbw Vale RFC.  After working at Premiership and Regional level in commercial positions I have expert knowledge on advising clubs, teams and individuals on their sponsorship and marketing.  I know how difficult it is at premiership level to gain sponsors and how vital it is to look after sponsors.
I was approached by club chairman Jonathan Jones to gain new commercial partners for the club and increase new packages to sell as well as advise on the marketing strategy.
The new packages will focus on increasing commercial revenue and give a clear strategic direction to help steer sponsorship strategy, action and measurement.
We will aim to work more with the community, schools and local businesses and, whilst we understand the tough times people and businesses are going through with Covid-19, we need to plan for the near future and be ready for when the first ball is kicked.
To do this we are looking to attract local and national companies who we can introduce to a passionate club and supporter base who are going to do all they can to succeed in the league this coming season with the Ebbw Addict fans behind the side.
The club has numerous packages available, please get in touch if you wish to promote your business alongside Ebbw Vale RFC ' The Steelmen' please contact marketing@evrfc.co.uk 
Missing your dose of the Steelmen. Have a look at this compilation from last season.
Ebbw Vale RFC is currently looking for an enthusiastic person with a graphic design and videographer background to help the club design graphics to use across our social media platforms such as facebook, twitter and Instagram. The person would also be able to create short videos to assist with promoting the club such as behind the scenes footage, interviews and promo video.
The position will be voluntary but a great chance for a person to gain experience with one of Wales's premier rugby sides, the role will suit someone who is passionate about rugby and looking to gain experience and living in the area.
Graphics will be need to be produced as and when needed, sometimes very quickly due to announcements being made and you will report to the commercial and marketing manager. If you are interested in discussing the role please contact marketing@evrfc.co.uk
Lewis Roberts on the backs
"I am delighted that we have been able to secure the playing services of the backs announced. I feel that, as a club, we have an exciting and versatile group of backs, many of whom are experienced Indigo Welsh Premiership players. With the quality of player we have to choose from, match day selection will be hugely competitive and will drive the players to ensure that their standards within training and matches are consistently high. I am excited to work with the group for the coming season and can't wait for us to get back to the training field, once it's safe for everyone to do so."
Greg Woods on the full squad
"I am pleased with the squad we have put together for the up and coming season. We wanted to assemble a squad that provides strong competition for match day spots and players that can cope cope with the demanding week ly nature of the Indigo Welsh Premiership. We wanted to bulk up our back 5 in the pack and make sure we had plenty of Premiership experience in the back division.I believe we have done this with the players we have signed for season 20/21. I would also like to thank the club officials for the hard work behind the scenes which has enabled us to increase the off field resources along with assembling a quality squad of players. We want to build on the momentum post Christmas and we are certainly going in the right direction with some exciting talent in the squad, we are sure that they will make a real impact in the league.
No one knows when we will start, but we will be ready for when rugby activity is allowed and permitted. I can't wait to see this squad grow together over the coming season. Stay safe and Ilook forward to seeing you all at the club as soon as it is safe to do so."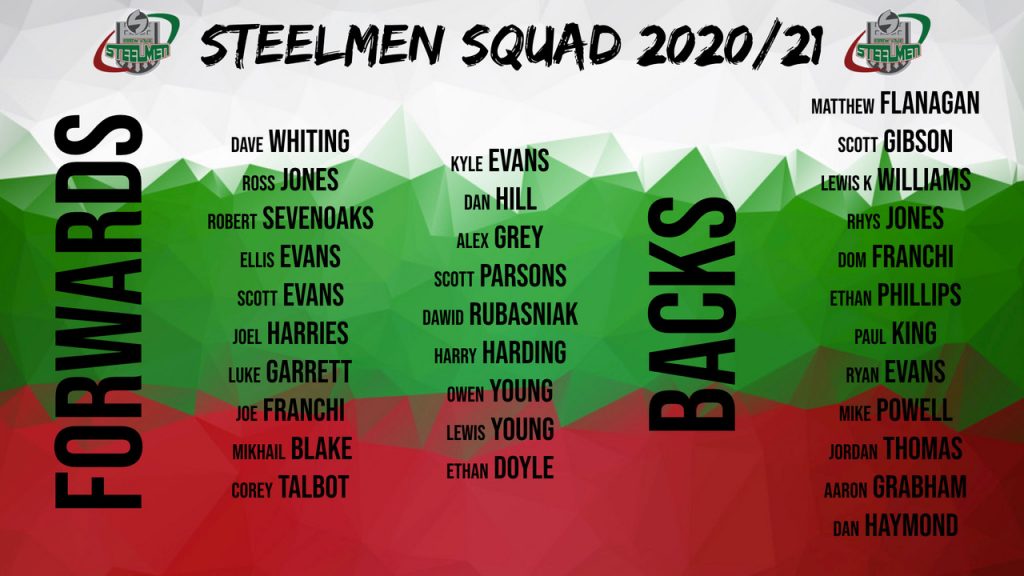 Jordan Thomas 
 The 20 year old winger makes the switch from Pontypool RFC as he felt he wanted to experience the Indigo Welsh Premiership sooner rather than later to continue his progress as a player. Jordan, known as ToJo, has over 50 games to his name at Pontypool and has been a frequent try scorer as they've dominated the Championship in the last few seasons. The coaching staff have been well aware of his ability for a number of years and are looking forward to working with a player that several shrewd judges see as one of the best young backs outside of the pro game.
Jordan said, "My ambition has always been to play Premiership rugby and I was over the moon when Ebbw Vale came to me with the offer. I have worked with Greg in the past and he is a coach who I have looked up to and am looking forward to being coached by again. I look forward to the challenges ahead and playing in front of the Ebbw supporters."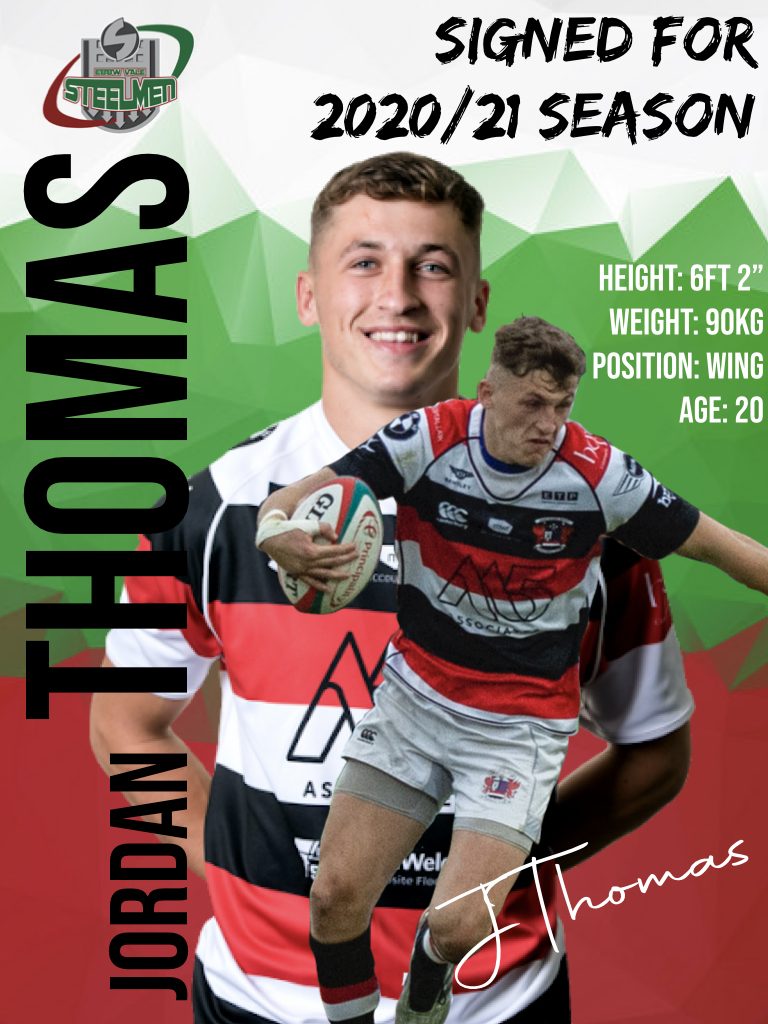 Scott Gibson
The club is delighted to add the experience and all round ability of Scott Gibson to the team. Scott joins the club from Brecon RFC but is another with significant experience in the Indigo Welsh Premiership having played for Llandovery, Neath and Cardiff in the league. He has also played in LV and Celtic Cups for the Blues as well as for the Scarlets in the Singla 7's. Scott brings with him all the key skills required for the 9 shirt with his strength being in utilising his pace to great effect from set pieces and open play.
Scott said, "I'm delighted to have signed with Ebbw Vale and I am really looking to getting back into the swing of things and hope that the supporters enjoy my style of play. It would be great to see us pushing for honours in the coming season and I am really looking forward to becoming part of the club and getting to know you all. Stay safe."
You can watch Scott in action here.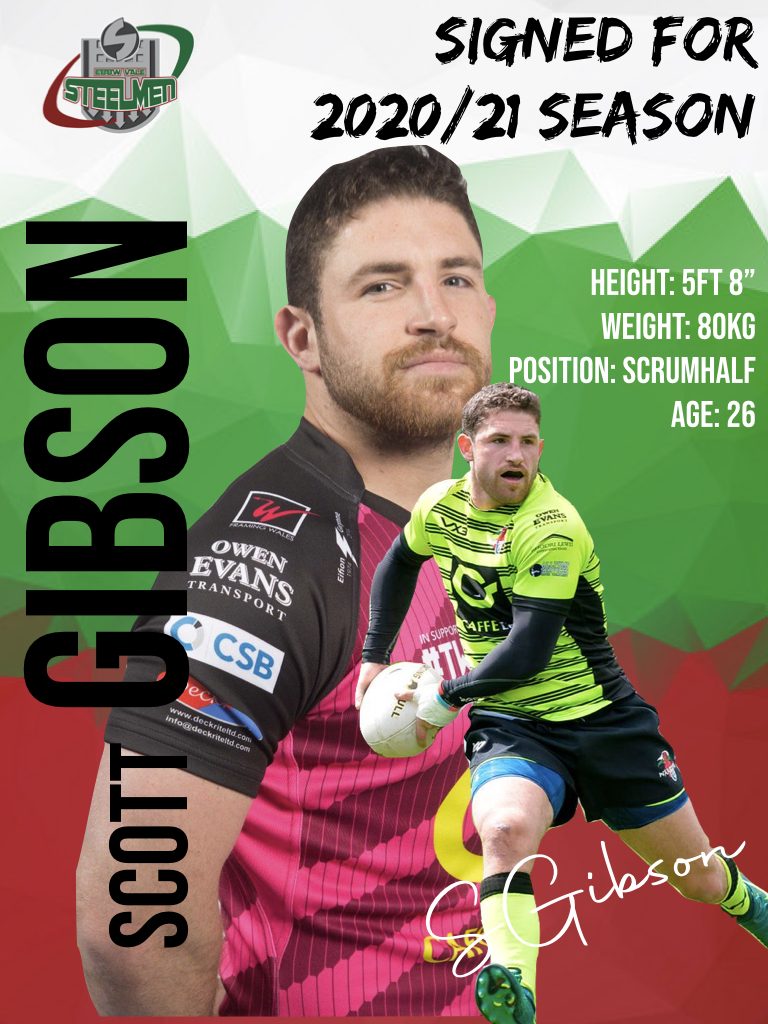 Ebbw Addicts favourite Dan Haymond will once again look to retain control of the Steelemen 15 shirt as he has done for quite a few seasons! Dan enters his 10th term at the club and is very close to 200 appearances in the red, green and white and all at the club are looking forward to him reaching this milestone in the coming season. His solid defence and attacking ability have played a big part in the success of the Steelmen over the last 9 seasons and his willingness to step up to goal kicking duties last season, after not performing this role for a long time, displayed his character and commitment to the club.
Mike Powell, having come to live in Ebbw Vale last summer, joined the club in December from Bridgend, bringing eight years experience playing at this level. Supporters quickly took to his excellent defensive work and his ability to split defences with a step and pace.  The clearest example of this was in the home win v Pontypridd with a searing break from 15 metres inside the Ebbw half that saw him deliver a fine pass that ended in a decisive try.
The recipient of the pass in that game was fellow wing Aaron Grabham and he returns to the Steelmen looking to have more opportunities to display his attacking prowess after the mid winter wind and rain took its toll on back play. Aaron is another with several seasons in the Premiership who has scored tries at every club he has played for. Allied to this attacking prowess his ability to make the correct defensive decisions under pressure helped the Ebbw defence to regain its reputation for being very difficult to break down.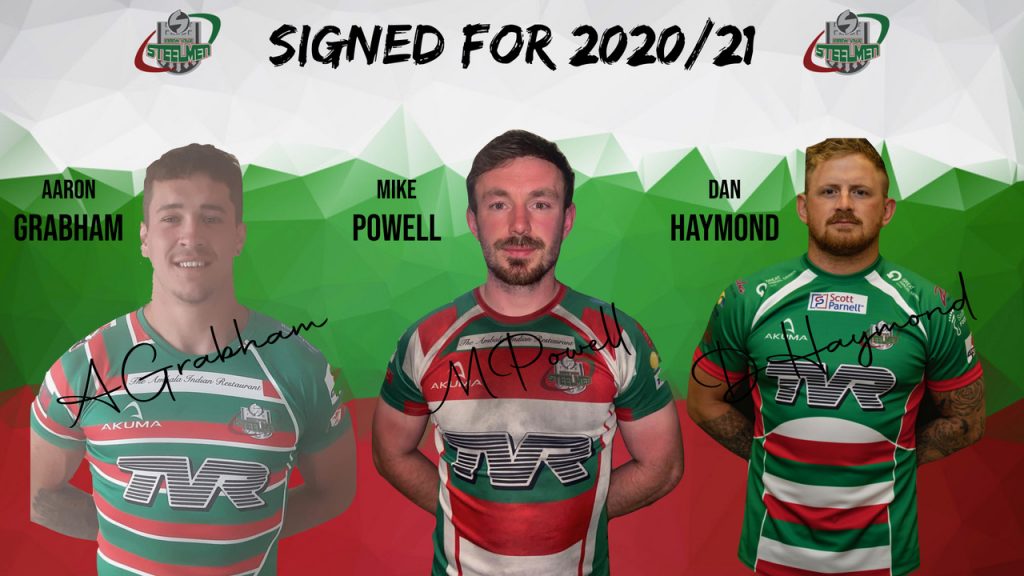 The centre positions will be hotly contested with the experienced Dom Franchi being joined by Paul King, Ryan Evans and Ethan Phillips.
Dom, a former Wales U20's international, enters his 5th season with well over 100 appearances  as a Steelman and will be looking to perform strongly under the Captaincy of twin brother Joe. Dom is a powerful carrier and tackler who gives his all every time he puts the shirt on.
Paul King, a lively character on and off the field, enters his third season at the club where he quickly endeared himself to the Ebbw Addicts with his speed, powerful running and tackling in both the wing and centre positions
Ryan Evans
joined the club during December from Premiership rivals Bridgend and made a mark through his skilful running and distribution. Ryan is also a quality kicker and the Ebbw Addicts got treated to a long range penalty in the draw at Llandovery in the wind and torrential rain. Although Ryan has a preference for the 13 shirt he is also comfortable in the 10 and 15 shirts, providing options for the coaches and competition across several back positions
The youngest of the quartet is Ebbw Fawr product
Ethan Phillips
who impressed as he quickly adapted to the high standard of Premiership Rugby after a couple of great seasons with Brynmawr RFC. Ethan, who performed strongly in both 10 and 12 shirts, is another who will provide a kicking option both from the tee and out of hand. It is also pleasing to note that Ethan is one of 3 Ebbw Fawr School team that reached the Schools finals who are regulars with the Steelmen, forwards Joel Harries and Dawid Rubasniak being the others.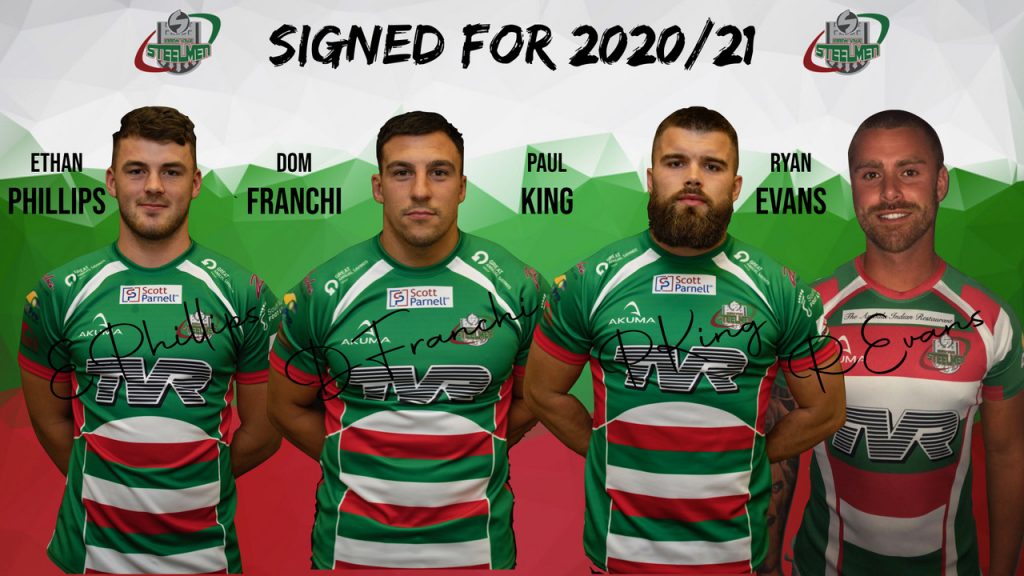 Matthew Flanagan enters his third season with the Steelmen following several years at Llanelli RFC. Matthew performed strongly last season to take a firm grip on the No 9 shirt by the end of the season and will be looking to continue this strong form in 20/21.
He will be partnered by a a pair of experienced operators in the 10 shirt in Rhys Jones and Lewis Williams. Rhys quickly settled back into life at ECP after a half season spell with fellow Heads of the Valley team Merthyr RFC. His experience and game control, along with his deadly goal kicking, will be essential as the Indigo Welsh Premiership continues to become more competitive.
A strong challenge for the position will come from Lewis Williams who has well over a 100 Premiership appearances with the majority being at Pontypridd RFC. Lewis will be looking for an injury free season with the Steelmen after being hit with a groin injury after joining in November 2019, and is another with a great deal of goal kicking prowess.
Head Coach Greg Woods has commented on the group of forwards who will take the Steelmen into next season. He said, "I am really pĺeased with the make up of the forward pack this year. It's a fantastic blend of young and experienced players. It's been an aim of ours to increase the physical size and ball carrying capability of the pack and I believe we have done that this spring. We want to create a really competitive environment where players will have to  train at match day intensity to warrant their selection. The physical  size, competition for starting spots and the overall mobility of the forwards we have will stand us in good stead in the premiership, where we face different playing environments every week. As a group of coaches we cant wait to work with the squad in pre-season".