Ebbw Addicts favourite Dan Haymond will once again look to retain control of the Steelemen 15 shirt as he has done for quite a few seasons! Dan enters his 10th term at the club and is very close to 200 appearances in the red, green and white and all at the club are looking forward to him reaching this milestone in the coming season. His solid defence and attacking ability have played a big part in the success of the Steelmen over the last 9 seasons and his willingness to step up to goal kicking duties last season, after not performing this role for a long time, displayed his character and commitment to the club.
Mike Powell, having come to live in Ebbw Vale last summer, joined the club in December from Bridgend, bringing eight years experience playing at this level. Supporters quickly took to his excellent defensive work and his ability to split defences with a step and pace.  The clearest example of this was in the home win v Pontypridd with a searing break from 15 metres inside the Ebbw half that saw him deliver a fine pass that ended in a decisive try.
The recipient of the pass in that game was fellow wing Aaron Grabham and he returns to the Steelmen looking to have more opportunities to display his attacking prowess after the mid winter wind and rain took its toll on back play. Aaron is another with several seasons in the Premiership who has scored tries at every club he has played for. Allied to this attacking prowess his ability to make the correct defensive decisions under pressure helped the Ebbw defence to regain its reputation for being very difficult to break down.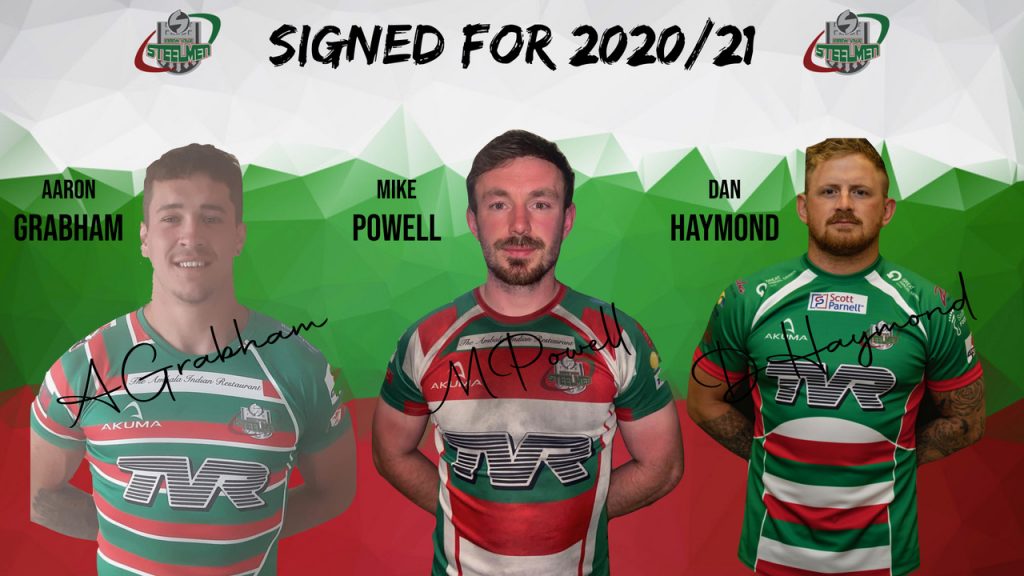 LATEST NEWS
Match Preview v Cardiff RFC
Ebbw Vale entertain Cardiff RFC at the Ciner Glass Community Stadium in the Quarter-Final of the WRU Premiership Cup on Saturday with a 2.30pm kick off. The Steelmen beat Cardiff […]
Read More