Monthly Archives:
December 2019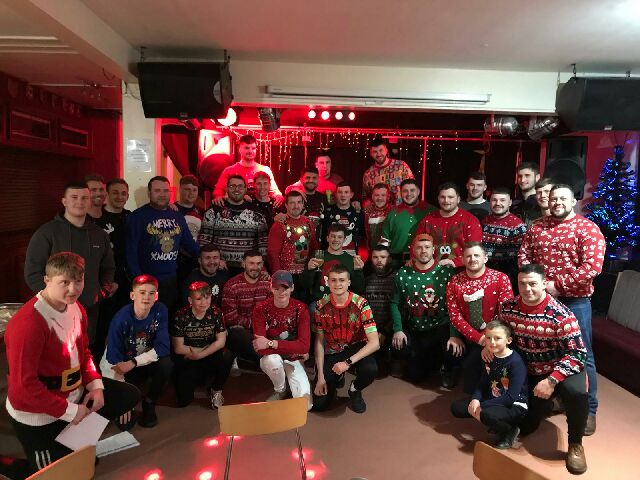 We wish all our supporters, sponsors, junior players and club members a merry christmas. Your ongoing support going into the 2nd half of the season will mean so much to us as we all take on the challenge of this premiership season. We look forward to seeing you all at EXP for the Merthyr game. Have a great Christmas and here's to a positive 2020."
Greg Woods,
Head Coach
There's been a change to the fixture details for Llanell, away. It will now take place on Friday, April 17th at Parc y Scarlets. Llanelli have to play a cup match on the original daye of January 31st.
Head Coach Greg Woods has invited supporters, age group officials and parents to join the players and coaching staff for a Christmas Social in the clubhouse after training this Thursday (about 8pm). The event proved very popular last year,and the format will be the same this time:
– everyone must wear a Christmas jumper;
– players and staff to bring their own food for the Christmas feast;
– a tin of food to be donated by everyone attending for a local charity; and,
– players and supporters to form a joint Christmas carol singing choir.
See you all there!
Skipper Ashley Sweet runs out for his 200th appearance for Ebbw when they take on Bridgend this afternoon (14/12/19).
Ashley joined the club from Cardiff in the summer of 2010, when Ebbw faced their first season in Division One East, forming what would go on to become the best second row pairing in the Premiership with Damien Hudd. He has been with the Steelmen ever since, apart from a year as a professional player with the Dragons.
Congratulations to Ashley on a fantastic achievement!