The traditional strength of the Steelmen has been a powerful pack and this will be no different in the coming season with a large amount of experience in the front row. Ross Jones and Rob Sevenoaks enter their 11th season with the club and are both within single figures of reaching 250 games. They are joined by loose heads Joel Harries and Luke Garrett.
Joel, who is coming into his 4th season at the club, will look to have an injury free year after Two seasons ruined by injuries, and all are looking forward to seeing him displaying his strong carrying and tackling game, allied to a solid scrummaging technique, on a more regular basis. Former Dragon Luke adds his undoubted all round ability as he enters his third season at Ebbw having joined from Neath in November 2018 and there will be strong competition between the two younger men and the elder statesman Ross Jones who showed last season that there was no drop off in his scrummaging ability that has been his trademark over his entire career.
The tight head berth will see Dave Whiting concentrate on the number 3 position of the scrum. Dave, who joined from Worcester RFC in early November 2019, played across the front row, showing admirable technique in all positions to go with ball handling and jackalling skills that befit a player who is a former Number 8. He will be challenged by Ellis Evans who has performed strongly at Brynmawr RFC and did well with limited opportunities at the Steelmen last season with a thumb injury keeping him sidelined for 8 weeks.The scrummaging prowess of Ebbw Addicts' favourite and twice Man of Steel Rob Sevenoaks will provide stiff competition for the No 3 shirt to the young pretenders!
At hooker newly appointed Captain Joe Franchi, who is close to 150 games for the club, will be backed up by Mikhail Blake entering his second season with Ebbw, where he impressed with his work ethic and his controlled aggressive approach to the role and made his mark with his display in the draw at Llandovery.
Coaches Greg Woods and Gethin Robinson are looking forward to working with the group.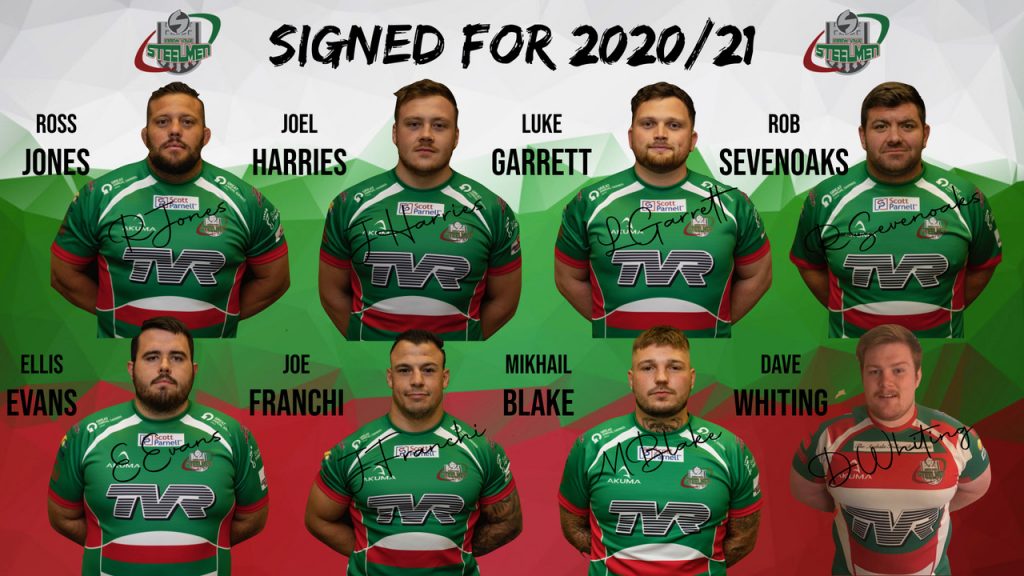 LATEST NEWS
Match Preview v Cardiff RFC
Ebbw Vale entertain Cardiff RFC at the Ciner Glass Community Stadium in the Quarter-Final of the WRU Premiership Cup on Saturday with a 2.30pm kick off. The Steelmen beat Cardiff […]
Read More