Monthly Archives:
May 2019
Ebbw Vale RFC have announced that Ashley Sweet will lead the side into the 2019-20 Principality Premiership campaign. Head Coach Greg Woods said, ""Ashley led the squad superbly well last year for long periods and is the right choice of leader for the up coming campaign. His experience and way he conducts himself is everything that a Premiership captain should be and his rapport with referees is excellent. He will be supported by an experienced group of core players who are all hungry for success at the club and I look forward to working with Ashley over the next season".
Ashley said, "
As a player who has been at the club for the best part of 10 years it is a fantastic honour to be asked to captain the Steelmen for the 2019/20 season. Although only covering for the legend Ronny Kynes, I have enjoyed leading the club for the biggest part of last season. With the support of the boys I am looking forward to next season and leading this proud team and town!"
Ebbw Vale have announced their first new signing with the arrival of Dan Hill. 24-year-old Dan is from Cardiff and has a reputation as a big, athletic ball carrier (he's 6'4" and 17 stone) who is at home at 4, 6 or 8.  He has played for Clifton, Guernsey, Bath A and Wales Students in recent years and is delighted to be joining the Steelmen.
"I feel honoured to be approached by a highly reputable club like Ebbw Vale who have such a big history and fan base," said Dan. "After not playing rugby in Wales for a few years I'm looking forward to the new challenge."
Chairman Jon Jones said, "We're delighted to bring Dan to Eugene Cross Park. Supporters will be pleased to learn that he was recommended to us by the same source that recommended Toby Fricker."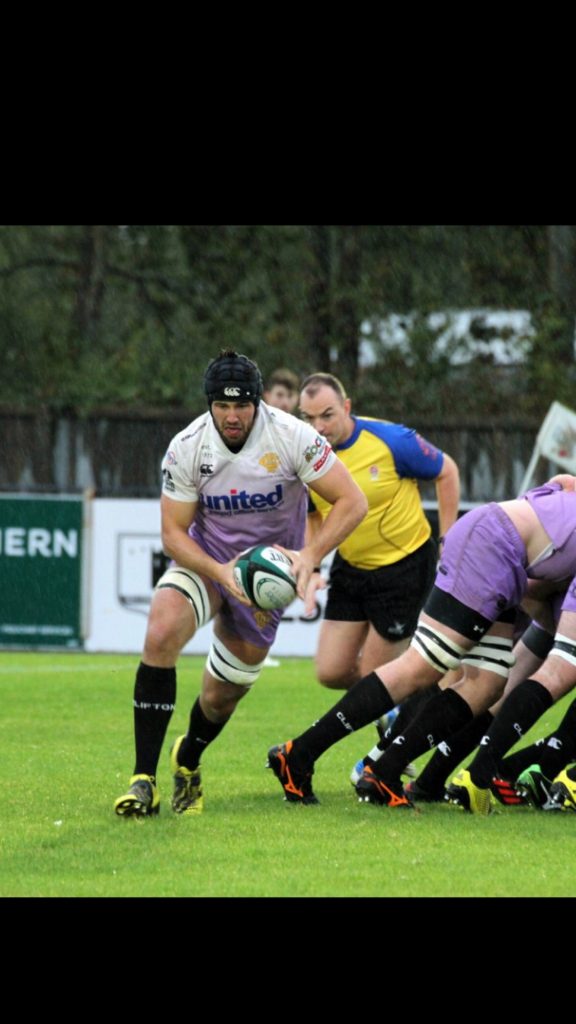 It may be the close season, but there's a huge amount going on behind the scenes as the coaches and management put together the Steelmen squad for 2019-20.
It's an obvious fact that no club at this level runs without money. The WRU payment isn't enough and, unlike some (but exactly like most) we haven't got a rich benefactor with seemingly bottomless pockets. What we have, though, is one of the biggest support bases in Wales and so it takes all that support to dig a little bit deeper in their wallets, purses, bank accounts and down the back of their settees to raise some cash.
The good news is that there are more ways to do this than ever before:
Sponsorship
Could you or someone you know buy into one of the whole range of sponsorship packages? Remember which club featured in more home games shown live on prime time TV last season? We did! Find out more here: http://www.evrfc.co.uk/brochure/
Friends of EVRFC
Could you make a donation? This could be a one-off or a regular payment and is a brilliant way to show support because donations don't attract VAT so 100% goes to the club. Can you afford £5 a month? £10? If 200 of our supporters donated £10 every month, that would raise £24000. Impossible? Well, the Friends of Newport RFC were able to hand over £40000 to the Black and Ambers last season…
Karl Offers and Steve Young run The Friends of EVRFC and will gratefully accept as much as an individual's pocket can afford!
Sort code: 30 92 97 (Lloyds Bank)
Account no: 33007968
For further information, please email clubsecretary@evrfc.co.uk.
Doing the weekly lottery
Even if  sponsorship and a donation aren't practical – and we all know that times aren't easy financially for many of us – then £1 a week on the club lottery has to be worth a go. Details at
www.evrfc.co.uk/ebbw-to-launch-new-lottery/
Whatever you do, please do something.
Ebbw Vale RFC Squad 2019 / 20
With the last few years being extremely tough financially it has become necessary for the club to bow to financial pressures whilst considering the squad for the coming season.
The officials of the club would encourage all supporters of the club to assist in maintaining a strong club by getting involved in initiatives such as Friends of EbbwVale RFC, supporting the club lottery, assisting in raising sponsorship and volunteering to assist in anyway they can
Squad News
Departures
Club Captain Ronny Kynes after 8 seasons, 201 games and 97 tries will be departing to add his considerable experience and driving of the bus to Bargoed's attempt to bounce back up to the Premiership at their first attempt. This was an incredibly hard decision for Ronny as he has lived red, green and white during his time at the club. His dedication to the cause has seen him play the last part of our Premiership Championship winning season with a broken jaw, this just being one example of how he has gone above and beyond the call of duty for the club. Ronny will be long remembered for his whole-hearted commitment, skill and the famous Catch n Kynes that has become so well known in Welsh rugby. 33 year old Ronny, has been Welsh Rugby Writers' Player of the Year, Premiership top try scorer and won numerous club awards and will be greatly missed off the pitch where he has driven high standards and kept spirits high as well as on the pitch.  I'm sure all will agree that Ronny will always have a place in the hearts of Ebbw Vale supporters and a warm welcome at the club
It has already been published that Rhys Jones, the top points scorer in the Principality Premiership in 2018/19 will be leaving to join league champions Merthyr RFC. This was purely a financial decision by the club and Rhys has displayed great integrity in this situation that has been difficult for both parties. All at the club wish Rhys a successful season at the Wern and he can be assured of a warm welcome at ECP.
Utility forward Rhys Clark is another who will be departing after 8 years with the club. A hugely talented forward who was equally adept in the second or back row and despite some bad luck with injuries has amassed close on 150 games for the Steelmen. Rhys joined from Penallta and had to display patience in his first 2 seasons at the club, but worked hard to force his way into the starting team where he rarely has had a bad game, Rhys is likely to join Pontypool.
Lloyd Evans will also be leaving the club to join Aberavon to cut down on the amount of travelling from his home in the Bridgend area. Lloyd brought some real excitement and skills to the back row as befits a Welsh 7's international and will leave with fond memories of the club.
AND NOW THE GOOD NEWS
The club is delighted that the following players have committed to the club
Props
Ross Jones and Rob Severnoaks will enter their tenth season as Steelmen, and will be joined by Joel Harries, Morgan Davies and Luke Garrett
Hooker
Second Row
Lance Randall, Kristian Parker and Ashley Sweet
Back Row
Owen Young, Dawid Rubasniak, Lewis Young, Cameron Reagan
Half Backs
Dai Jones, Sam Ireland, Matthew Flanagan, Dai Langdon
Centres
Dom Franchi, Paul King
Back 3
Luke Shore, Steff Thomas, Dan Haymond
Supporters can be assured that Greg Woods and his staff are working hard to bring in new talent to the club to strengthen what is already a strong core group and that we are confident that we have the right group of players and coaching staff to keep Premiership Rugby in North Gwent
Everyone at the club was saddened to receive the following news from former player Hayden Jefferies, regarding his father, Sid.
"My father Sid Jeffreys coached Ebbw Vale for one or two seasons after Phil Gardiner was coach, which I think was 1988 – 89. He had especially fond memories of the team and supporters from his time as coach and then later on when I played for both the youth team and second team and we were both  always made to feel welcome. On May 2nd Sid passed away peacefully at The Royal Gwent Hospital, surrounded by his loving family. The funeral is being held on 24th May 2019 at St Cadoc's Church followed by a service at Gwent Crematorium at 1:30 pm. Family flowers only, donations in lieu to St Woolos Chest Clinic's Pulmonary Fibrosis Charity c/o Tovey Bros, 9-11 Cardiff Road, Newport, NP20 2EH (01633-266848)."
Our deepest sympathies go out to Sid's family at this sad time.