Category Archives:
Ebbw Vale Rugby
As well as everything advertised on the poster, Alan and Mark will be there to distribute season  tickets to existing members and to sell season tickets to new members. There's no better way to show your support for the Steelmen. And the best news is that season ticket prices remain the same for the third season in a row. Bargain!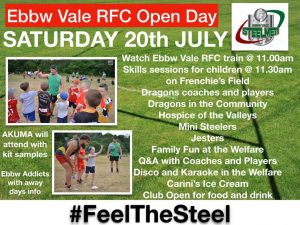 Martyn Cooke, who has been Team Manager for the last four and a half seasons, has made the decision to step down  and will be replaced by Darren Venn who has been working in a variety of roles at the club including covering the Team Manager role as and when required. Martyn made the following statement:
"It's been a very difficult decision but, it's  with a heavy heart that I have decided to leave the club. It's been a big part of my life for the last four years and one where I have made some good friends along the way. I have been lucky enough to work with so many talented players, experienced coaches, great back room staff and volunteers. I wish the club good luck for the coming season and will definitely support Ebbw when I can. Thanks again  – Feel The Steel!"
Darren had this this to say on his change of role: "As I embark on my third season at Ebbw I am delighted to have been appointed as Team Manager. My time at the club has been extremely enjoyable working with fantastic coaches, players and not to forget the best supporters in Wales. I have extremely big boots to fill following Martyn's departure  but I am excited and fully committed to help the club fulfil its vision and ambitions."
The club would like to thank Martin for his hard work and dedication during this period and wish him every success for the future, but are delighted that the experienced Darren Venn has stepped into the role to ensure a seamless transition at a busy time of the year.
Another local product joins the club for the coming season and will provide a further challenge to what is already a highly competitive area of the squad. Craig Fillier, a tough, uncompromising character – as befits a serving soldier – joins the club and, with the ability to play right across the back row, is an excellent acquisition. Craig had a brief spell with Bedwas last season but is best known for his exploits for Brynmawr RFC where he scored three tries in the Plate final at the Principality Stadium in 2018 in the highly successful team that also won Division 1 East, and has an impressive list of honours as follows:
Gwent Dragons – U16, U18s, U20s
Wales Rugby Union 18s and U20s
Wales Rugby League U19s
British Army Rugby Union (12 Caps) – Including Army Vs Navy at Twickenham and featured in the Forces World Cup.
Combined Services (2 Caps)
Plate Cup Final Winner with Brynmawr RFC – 2017/2018.
Craig said, "I am delighted to be joining such a historic, proud club as Ebbw Vale. As a local boy from Blaina, me and my dad held season tickets at the club and attended all the home games. So it's a real privilege to be part of the team I have such fond memories of watching and admiring as a youngster. I'm looking forward to the season ahead and relish the opportunity to be a part of this great club."
Congratulations to the following players who received awards at the club dinner on Friday night.
Dan Haymond (Clive Burgess Man of Steel)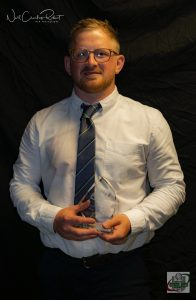 Rhys Jones (Denzil Williams Players' Player, Addicts Player & Top Points Scorer)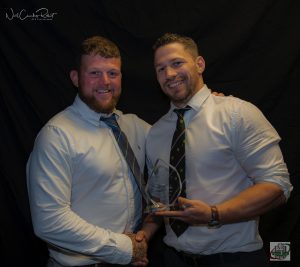 Ronny Kynes (Gareth Howls Captain's Award)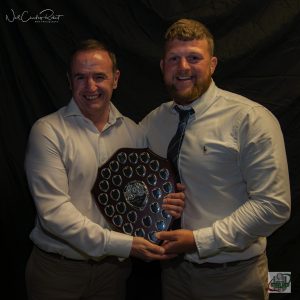 Ashley Sweet (Ivor Evans Clubman of the Year)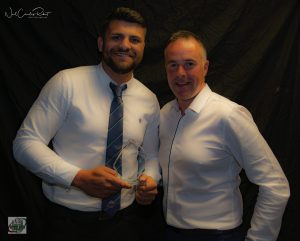 Paul King (Colin Brennan Award for Most Promising Player)
Lloyd Evans (Top Try Scorer)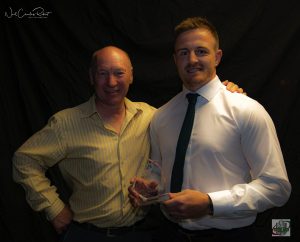 Ross Jones (Dr Gordon Thomas Award)
Joe Franchi was awarded his 100 appearances cap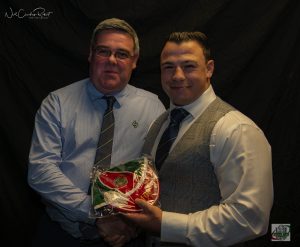 We are pleased to announce the following pre-season matches.
At Blaenavon RFC on Saturday  August 10th
At Brixham RFC on Saturday August 17th
At Nantyglo RFC v Bury St Edmunds on Saturday 24th August
All games will be 2:30 kick offs and we would like to take the opportunity to thank the officials at Nantyglo RFC for allowing us to use the excellent surface at Banna Park once again.
Indigo Group, a Welsh-based company that specialises in contracting, outsourced payroll and the umbrella industry has been named as the title sponsor for the new-look, 12-team Welsh Premiership.
The sponsorship news is a boost for the Premiership on the back of Specsavers' backing of the WRU National Leagues and Cup.
There is further good news with the confirmation that last season's top six Premiership clubs (Merthyr, Cardiff, Pontypridd, Llandovery, Ebbw Vale, Aberavon), will participate in a cross-border competition with Scottish Super6 clubs which will take place at the conclusion of the forthcoming season along with strong indication from all parties that last season's extensive live television coverage of the Indigo Group Premiership will continue next season.
WRU Group Chief Executive Martyn Phillips said, "We are thrilled to welcome Indigo Group on board as Premiership title sponsors. Their energy, and the profile they will bring to the clubs and competition, will provide a significant boost to the new-look league, along with the continued high level of live television coverage and the prospect of a new cross-border competition.
"Moving to a 12-team competition will concentrate playing and coaching resources with the aim of improving standards and the re-introduction of promotion and relegation will add jeopardy to the competition. The primary purpose of the Indigo Group Premiership is for clubs to represent their communities in striving to become the best club in Wales. The league also provides the opportunity for emerging professionals to get valuable game time in a hard fought and competitive league."
WRU Community Director Geraint John added, "We have worked closely with the Premiership clubs to secure the best possible scenario for all and we are excited at the prospect of watching the results of these changes on the Indigo Premiership this season. The clubs can look forward to a stable League structure with the added incentive of cross-border rugby at the end of the season."
Jonathan Jones, Chairman of the Premiership Clubs commented "As a Premiership group of teams we are delighted with the faith and investment shown by the new sponsor Indigo Group and the continued support of broadcasters BBC and S4C, all of which are significant brands and now stakeholders in the Premiership.
"This is further endorsement of both the quality of rugby and development pathway that the Indigo Group Premiership provides for players, coaches and referees as well as truly representing the geography of Wales and its communities.
"And now with the prospect of playing cross boarder competition against the newly formed semi-professional teams from Scotland further raises the competition level and profile of the Indigo Group Premiership, which has already played a major role in the development of the game in Wales over the last 15 years.
"We look forward to working alongside our stakeholders and the WRU in investing and developing the league further in line with these exciting opportunities.
There will be automatic relegation for one Indigo Group Premiership club – providing the winner of the Specsavers Championship meets the A Licence criteria.
For all the Indigo Group Premiership fixtures click here.
Specsavers Cup Round One 14/09/19:
RGC v Cardiff
Aberavon v Bargoed
Cardiff Met v Ystrad Rhondda
Newport v Carmarthen
Llandovery v Ystalyfera
Neath v Trebanos
Tata Steel v Bedwas
Ebbw Vale v Narberth
Pontypool v Swansea
Beddau v Bridgend
Merthyr v Pontypridd
Maesteg Quins v Llanelli
Cross Keys v Glamorgan Wdrs
Arrival at No 10 – Thankfully its not Boris Johnson!
Ebbw Vale RFC are delighted to announce the signing of another local talent in 21 year old Ethan Phillips who will be joining the club and will be competing hard for the number 10 shirt, although he is equally comfortable at 12. Ethan is a native of Ebbw Vale who benefitted from playing two successful seasons with Brynmawr RFC where he has had the thrill of being in a winning Cup Final side at the Principality Stadium, lifting the National Plate. The 6ft 3 and 95kg Ethan enjoyed further success in the same season in winning Division 1 East.
Ethan commented, "After 2 successful seasons at Brynmawr RFC I am looking forward to a new and exciting challenge of playing in the Premiership for Ebbw Vale RFC. Since watching the Steelmen from a young age it will be a privilege to be playing at Eugene Cross Park. I would also like to thank the coaches at both Brynmawr RFC and Ebbw Vale RFC for giving me this opportunity."
Ebbw Vale coach Greg Woods is looking forward to working with an exciting, local, young player which builds further on the ethos of developing the talent in North Gwent. Ethan adds to an already impressive number of the squad who are steeped in the values and history of North Gwent rugby that will assist in continuing to keep Ebbw Vale at the forefront of semi professional rugby in Gwent.
After performing bench duty last season, prop Carl Sully has joined Ebbw Vale from Pill Harriers. 25-year-old Carl has earned a reputation as a mighty scrummager who, although primarily a tight head is able to play loose head too. His performances have earned him the nickname 'The Beast' throughout the league in which he has played. On his move to the Steelmen, Carl said, "I would like to take this opportunity to thank the coaches and supporters of Pill Harriers for everything they have done for me over the years and got me to where I am today. I feel very privileged to have the opportunity to play for a great team like Ebbw Vale in the Premiership. I do feel nervous but with hard work and dedication I will show the people of Ebbw Vale the real Beast!"
Carl Sully (in black)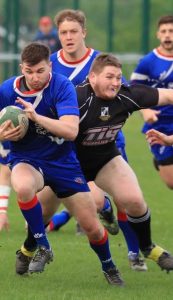 19 year old Dafydd Thomas joins the club having come through the Cardiff Blues development pathway. The Aberdare based flyer joins despite strong interest from other Premiership clubs. The 6ft 1" flyer was capped by Wales at U16 level and has also represented Cardiff Blues U18's and Pontypridd.
Dafydd said, "I'm delighted to be joining a strong and famous club like Ebbw and I am looking forward to playing in the Premiership. I already know several playes at the club and know that there is a great spirit amongst the squad that helps to deliver quality performances. I can assure the Ebbw supporters that I will be giving 100% every time I pull on that famous red, green and white jersey!"
Dafydd will be joined by fellow winger, Kane Teear Bourge, a native of Rhiwbina who has signed from Bedwas, for whom his performance against Ebbw Vale on Boxing Day greatly impressed the Ebbw coaches and officials. 20 year old Kane who is 5ft 8" and 75kg will bring a high octane, stepping attacking style to Eugene Cross Park . He has previously represented Aberavon and Welsh Academicals in 15-a-side rugby and has been starring on the 7's circuit during the summer, with the accomplished  Samurais team being a beneficiary of Kane's talents.
Kane commented on signing "I am looking forward to a new chapter in my rugby career at Ebbw Vale. I feel Ebbw's style of play is a great fit for myself and it will be a privilege to pull the jersey on in front of what are passionate supporters. I am excited by the challenge  of the coming season."
Kane Teear Bourge                                     Dafydd Thomas