Vitapulse Health Partner The Steelmen
Ebbw Vale RFC is delighted to announce a new commercial partnership with Vitapulse Health. The Vitapulse Health logo will feature proudly on the Ebbw Vale match shirts. We thank Vitapulse for their support of the Steelmen for the coming season and cannot wait to work with you on a number of exciting activities.
Vitapulse Health are delighted to be supporting and partnering with EVRFC for the coming season.  
We are a Blaenau Gwent based company offering home-based sleep, heart and lung function screening and diagnostic services for those seeking answers to their questions and concerns without delay.  Our products and services are easy to use in the privacy of your own home and our thorough diagnostic reports provide thorough analysis and treatment recommendations. 
So whether you think you already have sleep, heart or lung function problems or would just like peace of mind, please contact our customer care team on 02922 700700 or email contact@vitapulsehealth.com to discuss your concerns.  
More information can be found on our website www.vitapulsehealth.com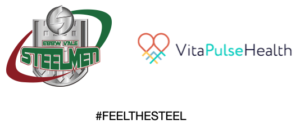 LATEST NEWS
Match Report Aberavon 24 Ebbw Vale 13
Ebbw Suffer Away Loss The Steelmen travelled to Aberavon for a midweek game in freezing weather conditions but were unable to come away with any points. The visitors started on […]
Read More