Steelmen Prop Announces Retirement
Loose Head prop Ross Jones who has been one of the cornerstones of the Ebbw Vale squad has announced his retirement from rugby. Ross joined after the club from Bargoed RFC when the club was at its lowest ebb in July 2010 having been relegated from the Premiership the previous season.
Ross has represented the Steelmen with pride and with never less than 100% commitment on just over 250 occasions. During this period Ross helped to drive the team to one of the most successful periods in its history with 5 League titles in 6 seasons, including Welsh Premiership Champions in 2016/16 as well as Premiership Runners Up the previous season. Added to this were 2 National Cup Semi Finals which saw a late try at one semi-final and number of tries scored after a draw prevented Ross getting to play at the National Stadium.
Many of those 250 games were played in a front 5 alongside Matthew "Chunky" Williams, Rob Severnoakes, Damian Hudd and Ashley Sweet, all starters in that first game in Division 1 East in 2010 and all playing in the Premiership winning team 6 seasons later. What is less well known is in that first season Ross, was the controller of the driving maul and scored 10 tries before handing over the role to Ronny "catch and " Kynes who scored 19 tries in the Premiership season with Ross being at the forefront of this well drilled and at times unstoppable move.
Ross has been Player of the Year, Players Player and Man of Steel during his time at the club has played as big a part off the field as he has on the field. His level of fitness and commitment to the club has helped to create an environment of high performance, respect, hard work, success and enjoyment that has enabled the club to remain at the forefront of the semi pro game in Wales.
He has been supported in all of this by his family, parents Tony and Lynne, wife Becky and his children Evie and Will who are familiar faces at the club and he will now spend more time with them which has been one of the key factors in his decision to retire from rugby.
Having represented, Tredegar Ironsides, Bargoed, several sides such as Bedwas RFC on permit and the Steelmen in a career that probably passes 500 games in senior rugby, it is a great shame that the Covid pandemic has not allowed Ross to end a fantastic career wearing the Steelmen shirt in front of the Ebbw Addicts who recognise the contribution he has made.
Chairman Jon jones said that I expect that there will be a collective sigh of relief amongst Premiership tight heads as Ross retires and it will be very strange seeing an Ebbw Vale Team Sheet that does not contain Ross Jones and it is shame that we are unable to see him play one last time and pay tribute to an excellent prop forward who has been a magnificent servant to Ebbw Vale RFC and Welsh club rugby in general. It has been a pleasure and a privilege to get to know Ross and we wish him well in the future and expect to see him around the club in the coming years.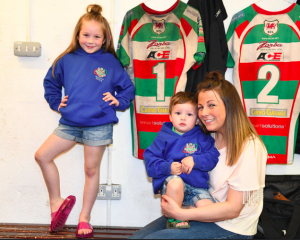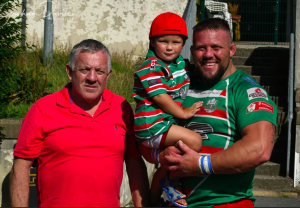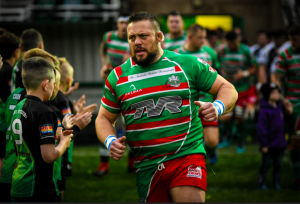 LATEST NEWS
Team News v Aberavon RFC
Jason Strange has made a number of changes to the side to face Aberavon RFC as the Steelmen look to continue their winning run after recent victories over Newport and […]
Read More