Where were you on April 24th, 1995?
If you were at Narberth RFC, with several hundred other Ebbw supporters, watching Andrew Oliver lead his team to a victory that secured promotion to the top tier, then the 25th Anniversary Dinner (poster below) is the place you'll want to be. And you'll still want to be there, to celebrate one of the great days in our club's history, even if you weren't at Narberth all those years ago.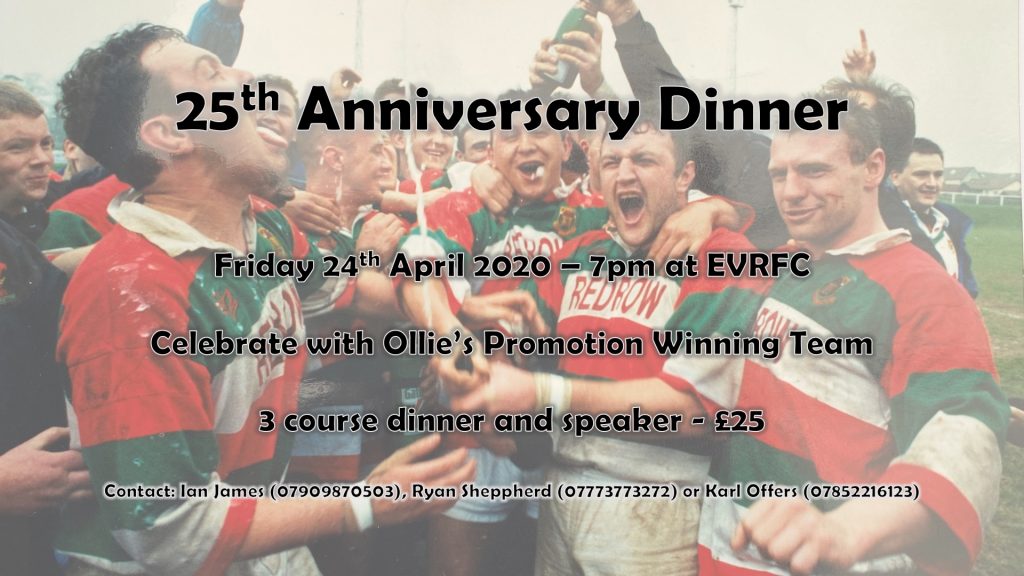 LATEST NEWS
Season Ticket Update Buy Yours Now!
Season Ticket Update Cup Games are included in 2021/22 season ticket's  We would like to thank the supporters who have bought their season tickets online and call for those who haven't bought theirs yet to do so online. If you buy your ticket online then please cancel your previous standing orders before you purchase your […]
Read More